The ETFO Limestone Occasional Teacher Professional Development Education Fund is designed to supplement the cost of university courses, ETFO credit courses and Ministry approved additional qualification (AQ and ABQ) courses. Members can apply for pre-approved courses no later than Saturday, June 29, 2024.  Contact: Steve Stenman, PD Chair.
LINKS FOR YOUR PLANNING AND YOUR FUTURE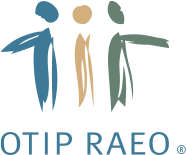 Ontario Teachers Insurance Plan offers plans to all members of the education community, including those who are not full-time. OTIP specializes in providing insurance solutions and special group rates for Ontario's education community, offering auto, home and life insurance, as well as retiree health, dental and travel benefits.
EDVANTAGE.CA

is a savings program that offers savings, contests and more to Edvantage members and their families through partnerships with retailers and businesses. OTIP administers the Edvantage program on behalf of your participating group/association.
All Occasional Teachers are reminded to send their preferred email address to Richard Rusheleau at rrusheleau@gmail.com.
Tri-Board Student Transportation Services
Limestone DSB School Year Calendar 2023 – 2024 – Printable size is here.